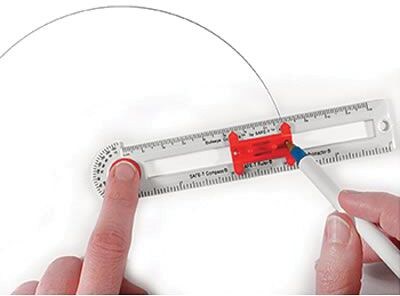 Student Bullseye Compass
Item #: 901-JV45616
Model #: 45701
Brand: Learning Resources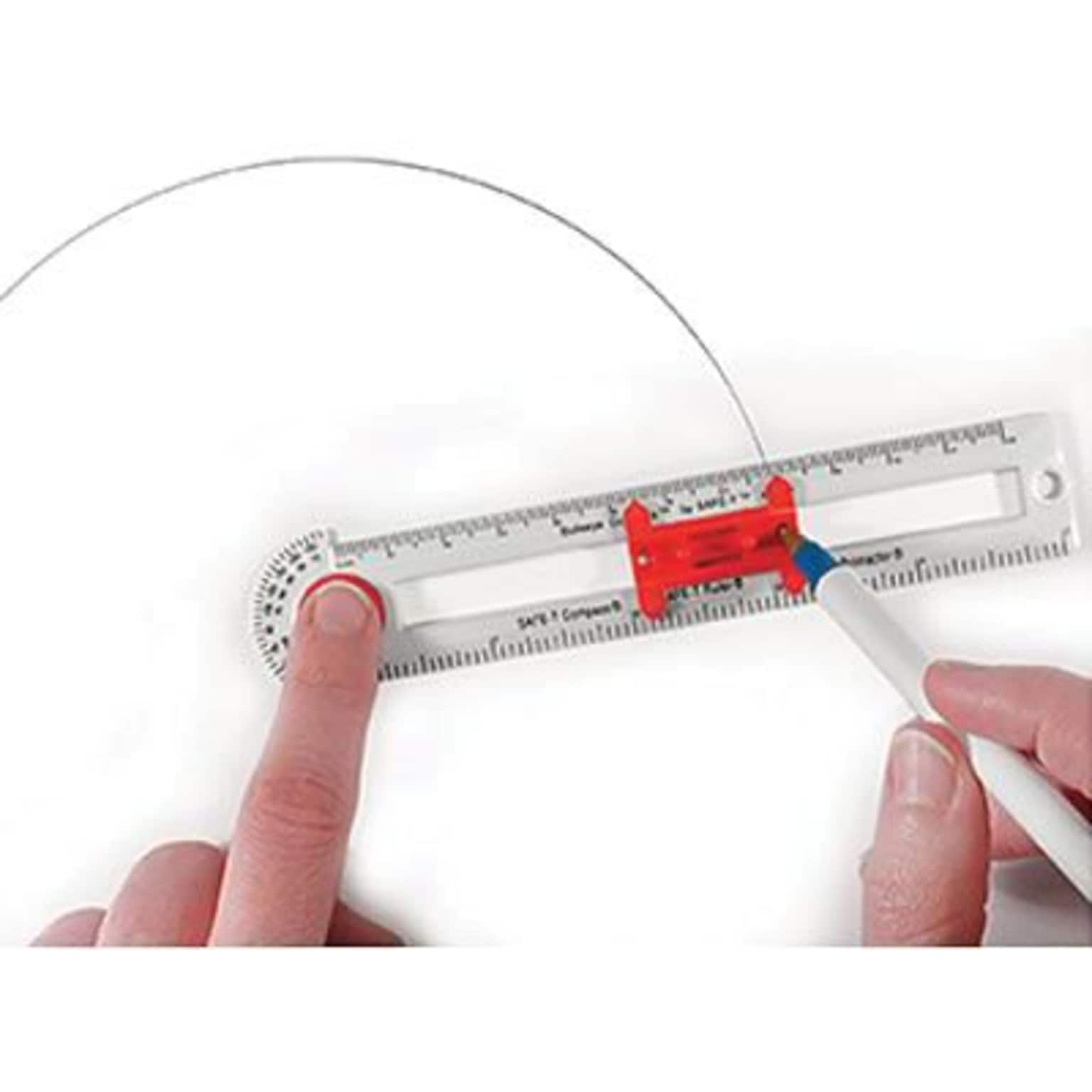 Frequently bought together
This 4-in-1 drawing tool can be used as a compass, a ruler in inches, a ruler in centimeters and a protractor
Learning Resources® SAFE-T® Student bullseye compass is made from plastic and offers accurate locations for all circle points. Compass measuring 1" x 6" x 9 3/8" has a metric measurement system and the protractor is used to construct angles.
This 4 in 1 drawing tool can be used as a compass, a ruler in inches, a ruler in centimeters and a protractor
Size: 1"(W) x 6"(L) x 9 3/8"(Dia)
Metric scale: Centimeters
Made of SAFE-T® plastic® for a safer, longer lasting tool, multi ruler
Measurement system: English, metric
Material: Plastic
The opening in the Direct View™ compass point provides the easiest, most accurate location for all circle constructions
Quick-Set™ radius indicator allows for immediate comparison of inches and centimeters; built-in protractor measures and constructs angles
Circles can be drawn with diameters from 1" to 9-3/8"
42956
Learning Resources
Science
Educational & STEM Toy Type
Compasses
0.4
Student Bullseye Compass
Compass
Multi-Grade
1
Each
Supports STEM Learning
Clear
0.02
6.3