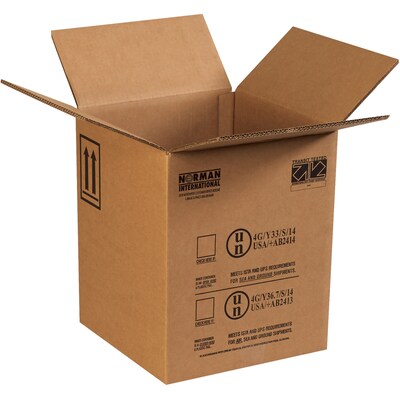 SI Products 30" x 24" x 24" Multi-Depth Shipping Boxes, 275#/ECT-44 Mullen Rated Corrugated, Pack of 10, (MDHD302424)
SI Products 30" x 24" x 24" Multi-Depth Shipping Boxes, 275#/ECT-44 Mullen Rated Corrugated, Pack of 10, (MDHD302424)
Item #: 901-MDHD302424Q
Model #: MDHD302424
Brand: SI Products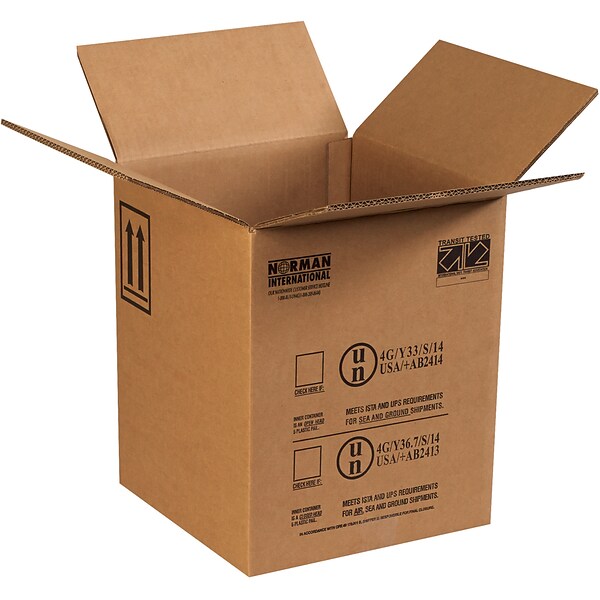 Corrugated Boxes make packing, shipping or moving jobs easy and convenient!
30" x 24" x 24" Multi-Depth Adjustable 275#/ECT-44 Single Wall Corrugated, Pack of 10, Heavy-Duty construction and Multi-Depth style provides greater protection and stacking strength combined with flexibility.
Corrugated boxes are best for packing, moving or shipping uses.
Inside dimensions measure 30 -Inches (length) x 24 -Inches (width) x 24 -Inches (height).
Heavy-Duty
10 cubic feet.
Multi-Depth Single Wall corrugated boxes.
Kraft 275#/ECT-44 Corrugated.
Pack of 10
Recycled Content is 15% - 100%.
Minimizes the impact of new UPS and FedEx dimensional weight pricing by eliminating empty space in boxes.Multi-Depth style cartons offer the benefits of having many box sizes in inventory without using up valuable storage space.To obtain the desired size container, simply cut down to the pre-scored interval on the sides of the box.Manufactured from Heavy-Duty 275#/ECT-44 singlewall kraft corrugated.40% stronger than standard shipping containers.Corrugated boxes are reusable and recyclable.Cartons are sold in bundle quantities and ship flat to save on storage space and shipping.Proudly made in the USA!
24
30
Rectangle
RSC (Regular Slotted Container)
Multi-Depth
24
SI Products
10
66
Corrugate Height (Inches)
24-29"
Corrugate Length (Inches)
Greater than 29"
44 ECT
Single Wall
24-29"
Yes
24
30
Corrugated
10
Kraft
10``,8`` & 6``
24