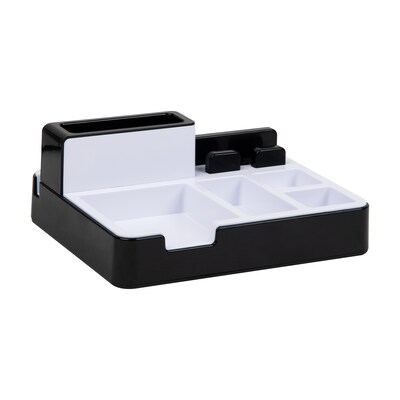 Mind Reader Foundation Collection 8-Compartment Plastic Charging Station, Black/White (USBORG-BLK)
Mind Reader Foundation Collection 8-Compartment Plastic Charging Station, Black/White (USBORG-BLK)
Item #: 901-24428449
Model #: USBORG-BLK
Brand: Mind Reader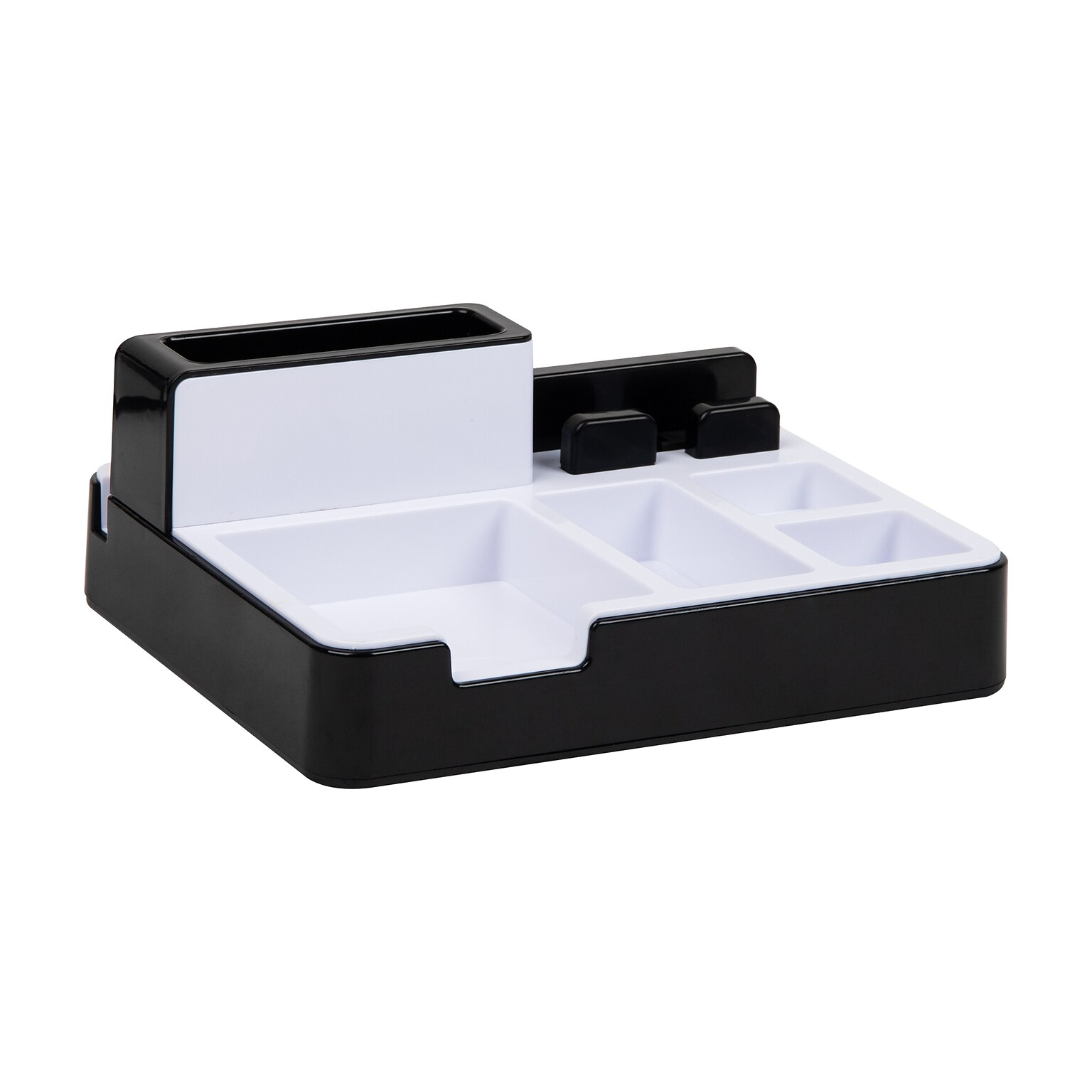 Frequently bought together
All-in-One Desk Organizer with Built-In Charging Station
Declutter your workspace with our 7-compartment desk organizer, featuring a built-in portable charging station. This ultimate solution to desk organization is both simple and versatile, providing ample storage for various desk accessories such as paper clips, erasers, staples, post-it notes, hair ties, and more.One of the key features of this desk organizer is its integrated charging station. The charging station is equipped with three USB ports and is mini HDMI cable compatible, allowing you to conveniently recharge multiple devices simultaneously. (To charge an iPhone, the station must be connected to a computer.)Made with a durable design, this organizer can safely hold a wide range of office supplies. It is perfect for anyone seeking to maintain a tidy and organized workspace. The open design of the compartments allows for easy storage and retrieval of items, while the built-in tech holder can accommodate devices like tablets and phones.Measuring 8.5 long x 7.25 wide x 3.5 inches tall (21.59 x 18.42 x 8.89 cm), this stylish desk organizer fits comfortably on any desk or workspace. Enhance your productivity and keep your space clutter-free with this all-in-one desk organizer and charging station.
Convenient charging hub: This organizer includes 3 ports for USB cables, allowing you to conveniently charge your tablets and phones while keeping them within reach
Versatile storage solution: With 7 compartments, this desk organizer offers ample space to store a variety of office supplies, from pens and paper clips to post-its and hair ties, helping you maintain a clutter-free desk
Durable construction: Designed to hold and support various items, this desk organizer is built to withstand everyday use, ensuring long-lasting durability
Efficient organization: With all your essentials neatly stored and easily accessible, you can keep your workspace tidy and maximize your productivity
Space-saving design: Measuring 8.5 inches long x 7.25 inches wide x 3.5 inches tall (21.59 x 18.42 x 8.89 cm), this organizer provides a compact and efficient solution for your desk or workspace, without taking up too much space
8
Mind Reader
Multicolor
8.27
Desktop Organizer Depth (inches)
6"-10"
Desktop Organizer Material
Plastic
Accessory Holders
3-port USB hub, phone holder, cable-management slots
4.5
6 to 10
Each
Non-Stackable
Black/White
1.1
8.5