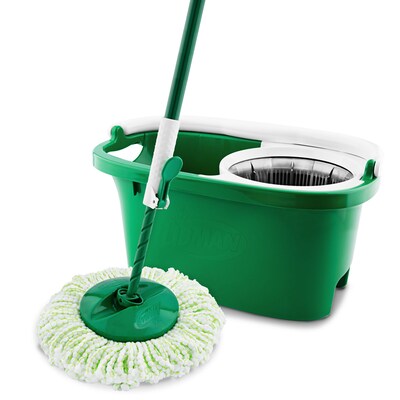 Libman Tornado Spin Mop and Bucket System (1283)
Libman Tornado Spin Mop and Bucket System (1283)
Item #: 901-24503340
Model #: 1163
Brand: Libman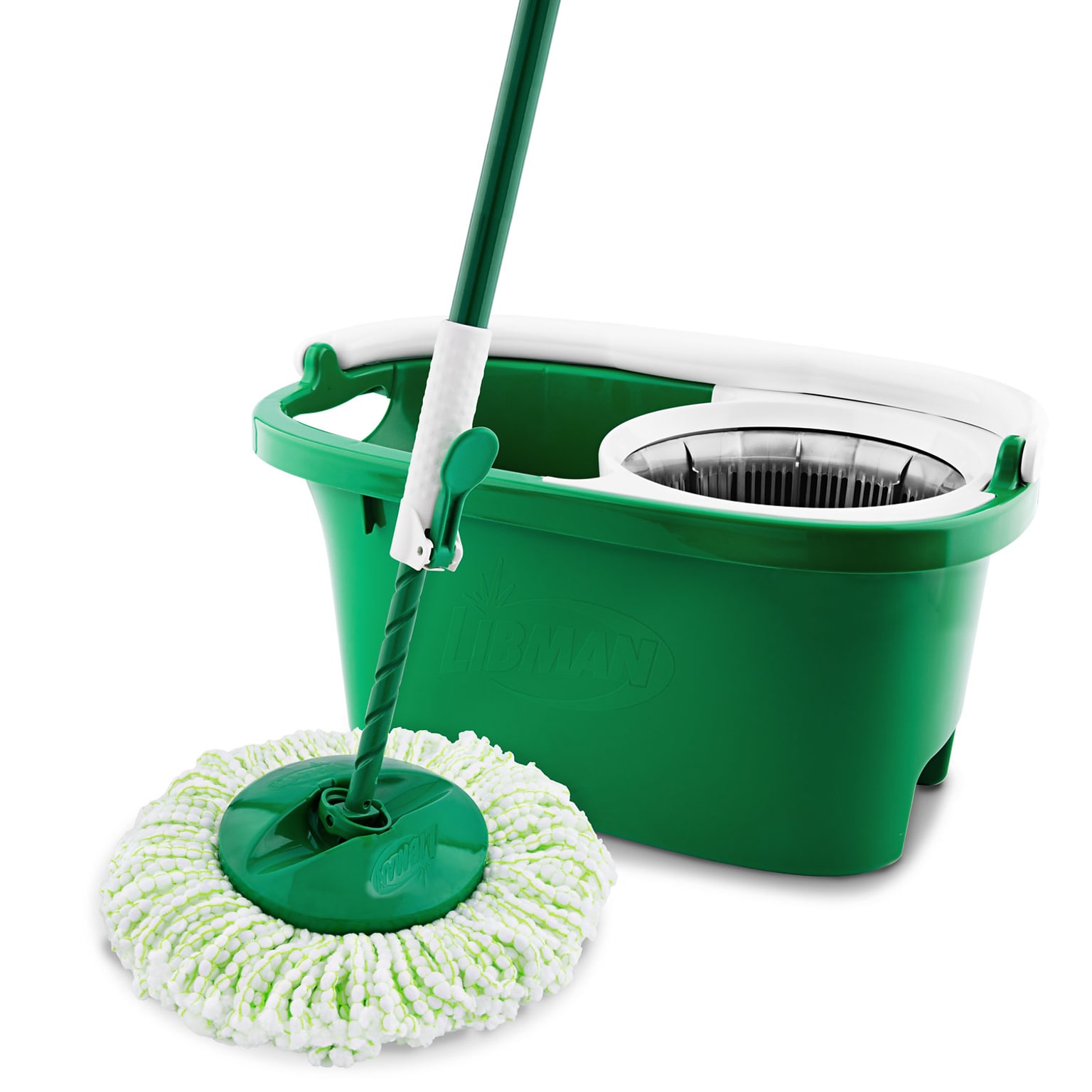 Frequently bought together
Easy-to-use, microfiber mopping system for all hard surface floors.
The Libman® Tornado Spin Mop™ System is a convenient all-in-one mopping system. It is designed with a large, microfiber, machine-washable mop head that absorbs and removes more water so your floors dry quickly. The microfiber is tough enough for dirt and grime but soft enough that it won't scratch floors and can be used on any hard floor surface. The heavy-duty bucket and spinning chamber work to remove water and dirt efficiently from the mop head. The 2-gallon bucket is also designed to prevent tipping while carrying and has a convenient pour spout for emptying. The lower handle is precision-molded and impact-resistant to last through all your toughest mopping jobs. You can unlock and push the handle down once for a damp mop or more times for a drier mop. The Libman® Tornado Spin Mop™ removes over 99% of bacteria with only water.*
*Removes over 99% of staphylococcus aureus and E. coli on ceramic tile when used with water, as tested by a third party lab.
Mop head: machine washable, microfiber, safe for all hard floors (including hardwood).
Mop handle: minimal force needed, easy to use, push down multiple times for drier mop head.
Bucket: holds up to 2 gallons of water, won't tip while carrying, equipped with a pour spout.
Replacement mop heads available for purchase (#1284).
Family Made in the USA with globally sourced components.
Libman
Re-Usable
53
Assorted Materials
Indoor
Microfiber
1
Green
Starter Mop
Green/White
Kits