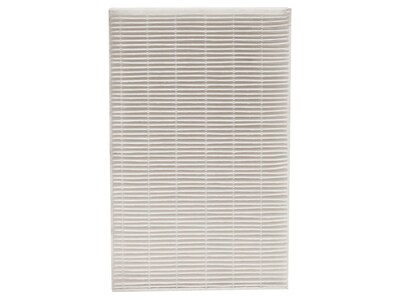 Honeywell True HEPA Replacement Filter R True HEPA Air Purifier Filter, 10.3" x 6.7" x 1.6", 3/Pack (HRF-R3)
Honeywell True HEPA Replacement Filter R True HEPA Air Purifier Filter, 10.3" x 6.7" x 1.6", 3/Pack (HRF-R3)
Item #: 901-1023356
Model #: HRF-R3
Brand: Honeywell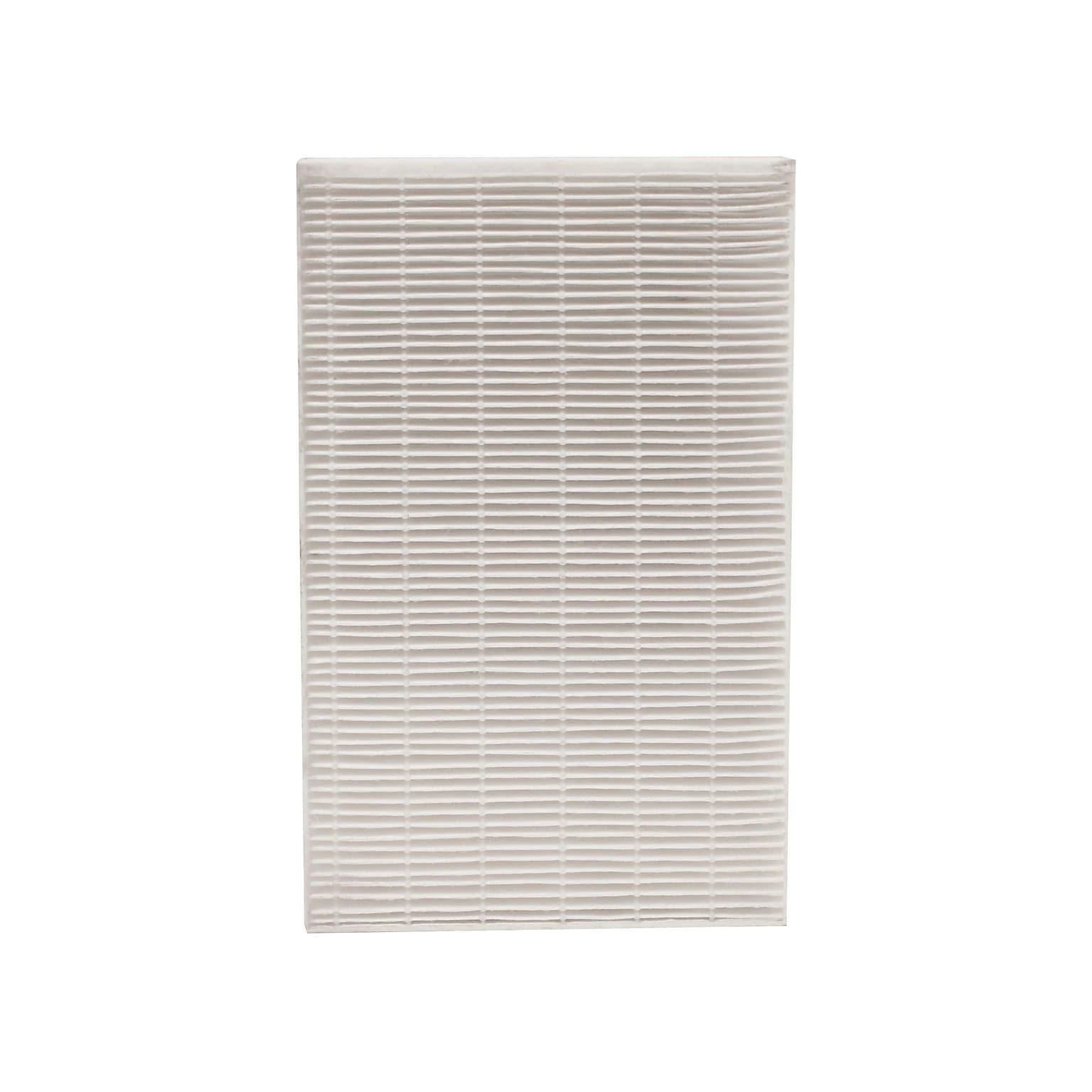 Frequently bought together
Breathe easily by placing these Honeywell true HEPA replacement R filters inside of air purifiers.
Use these HEPA filters in an air purifier to remove 99.9 percent of airborne particles. These air filters remove particles 0.3 microns in size, including bacteria and mold spores, to provide clean air in small spaces. True HEPA filters are certified by Honeywell, which ensures a precise fit and high-performance capacity in the air purifier.
Filter dimensions: 10.3"H x 6.7"W x 1.6"D
Compatible with: Honeywell HPA090, HPA100, HPA200, HPA250, and HPA300 series
Replacement filter for air purifier with True HEPA purification system
Change your filter annually for optimal performance
Captures up to 99.97% of airborne particles as small as 0.3 microns
Manufacturer recommends replacing filter every 12 months
Honeywell True HEPA Replacement Filters effectively capture up to 99.97% of airborne particles, from the air that passes through the filter. Smoke, dust, pollen, pet dander and mold spores are reduced, providing you cleaner and fresher air.
Captures 99.97% of airborne particles
Air Filter Depth (Inches)
2
Air Filter Height (Inches)
10
Air Filter Width (Inches)
8
Honeywell
White
99.97
364 days
True HEPA
No Rating
1.6
10.3
6.7
3
Pack
True HEPA Replacement Filter R
White