>

>

>

>

Eyesaline® Personal Eyewash Bottle
Eyesaline® Personal Eyewash Bottle
(2 Products)
Let us advance your growing business by offering Eyesaline personal eyewash bottles so you can have more time. With the best supplies, you can keep the work going and employees relaxed. If your organization has a question about alternative eye protection * feel free to message us via live chat!
Sort By:
Best Match

Best Match

Price:High-Low

Price:Low-High

Rating:High-Low

Rating:Low-High


1 oz
Wall mountable
Emergency eyewash station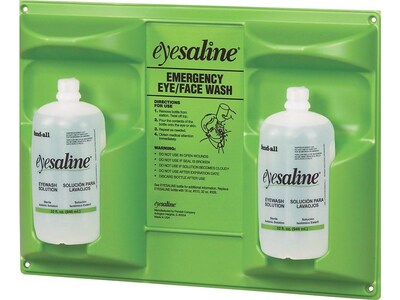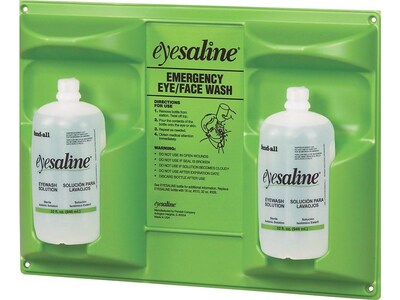 Double eyewash wall station for immediate flushing
Bottles capacity is 32 oz.
Sealed, sterile bottles contain a buffered saline solution - superior to tap water for eye care
SS,80180