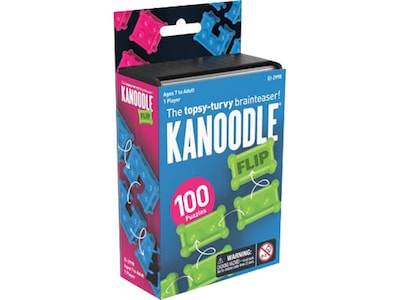 Educational Insights Kanoodle Flip 3-D Brain Teaser Puzzle Game for Kids, Teens And Adults, Ages 7+ (2998)
Educational Insights Kanoodle Flip 3-D Brain Teaser Puzzle Game for Kids, Teens And Adults, Ages 7+ (2998)
Item #: 901-24477498
Model #: 2998
Brand: Educational Insights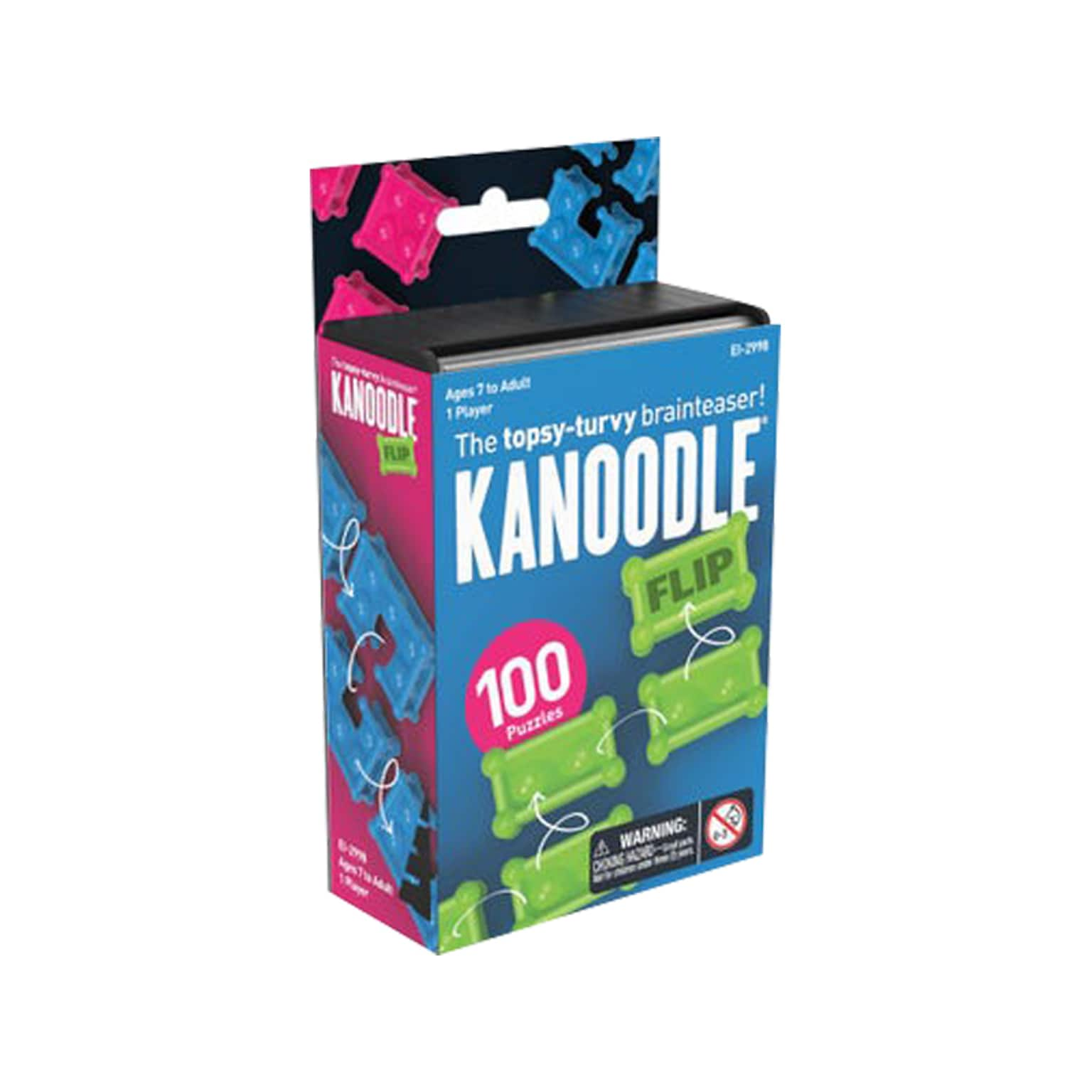 Frequently bought together
Get ready to bend your brain with Kanoodle Flip! Spark more confidence and challenge your critical thinking skills with the best-selling, addictive TikTok sensation, brain-bending puzzle game! Flip the pieces end-over-end to get from the starting point to the finish in as few moves as possible. Sounds simple, but this radical solitaire game with the rolling pieces will turn your strategy topsy turvy! The latest brain-teasing solitaire game in the award-winning Kanoodle line, Kanoodle Flip includes a carrying case and game board, 3 pieces in increasingly difficult shapes, 100 puzzle challenges, and a game guide.

The brand new Kanoodle series of 2D and 3D puzzle game sets makes a great addition to your typical 3x3x3 magic speed cube, 3D wooden puzzles, and model building sets with both solo and multi-player challenges with family and friends, both at home and while traveling! Kanoodle puzzles for kids ages 7+ and for adults are stimulating and fun as a brain teaser game and gifts, keeping them entertained for hours!

At Educational Insights we've been helping kids learn through play for the last 60 years. We take great pride in working with experts in many distinct fields—from scientists to teachers to artists—to ensure that our products are always the very best they can be. Our award-winning, best-selling toys and games—Hot Dots, Design & Drill, Playfoam, GeoSafari, Kanoodle, and more— introduce new interests, unleashing limitless possibilities and passions.
TikTok made me buy it - over 3 million sold! Millions of players around the world can't get enough of this best-selling, award-winning, brain-bending, puzzle game
3 game pieces in increasingly difficult shapes, carrying case/game board convenient for travel, 100 puzzle challenges, and guide
Pick a challenge card and the matching puzzle piece. Place your piece on the starting space. Keep flipping the piece until you land on the finish space marked with a trophy. Challenge yourself to complete the puzzle in as few moves indicated by the number in the star on top of the card.
Pocket-sized and portable, the puzzle game is perfect for planes, trains, cars, waiting rooms, restaurants, and more
For anyone 7 to 107! Kanoodle is the perfect brain-bending puzzle game
ages seven and adults
Educational Insights
0.4
Across the Curriculum
36.4
Board Games
1
Elementary
Kanoodle
Assorted colors
5.5