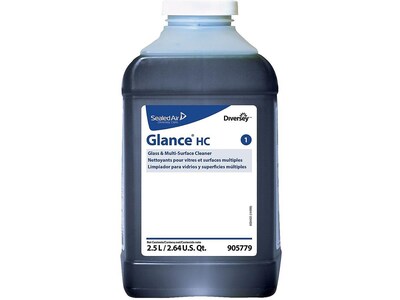 Diversey Glance HC Glass & Multi-Surface Cleaner for J-Fill, Ammonia, 2.5 L / 2.64 U.S. Qt., 2/Carton (905779)
Diversey Glance HC Glass & Multi-Surface Cleaner for J-Fill, Ammonia, 2.5 L / 2.64 U.S. Qt., 2/Carton (905779)
Item #: 901-898644DWC
Model #: 905779
Brand: Glance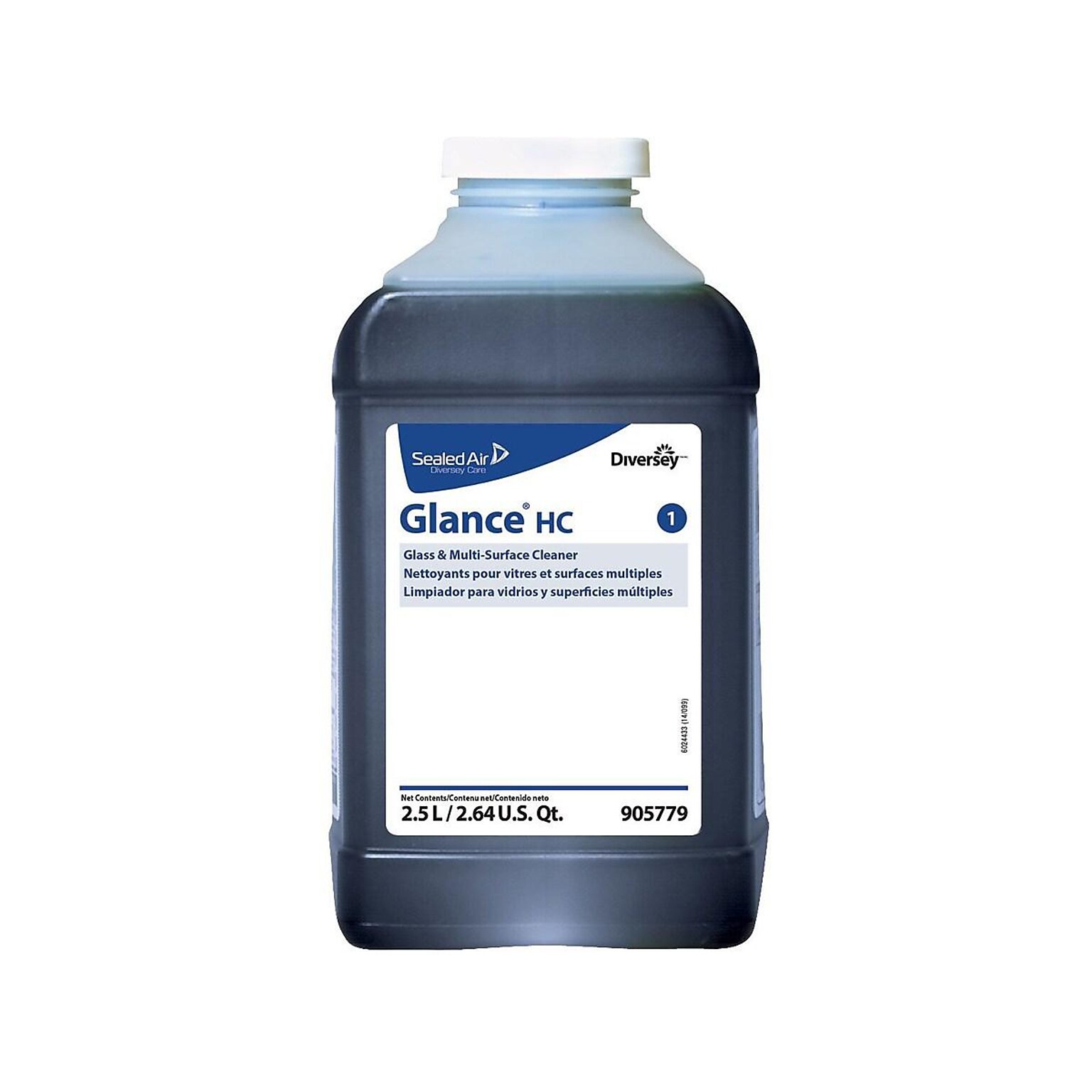 Shipping restrictions
We apologize. This item cannot be shipped to some destinations.
Please sign in to purchase by clicking the "Welcome" link at the top of the page and choose your shipping destination to determine if you can purchase this item
Enjoy streak-free shine with Glance HC glass and multipurpose cleaner.
Achieve a deep clean and high shine on washable surfaces like chrome, glass, and stainless steel with this 2-pack of 84.5-ounce all-purpose cleaner designed for use with the Diversey J-Fill dispensing system. This Glance HC multi-surface cleaner is fragrance-free and contains no ammonia, making it a great choice for a wide range of cleaning needs.
Streak-free, quick-drying ammoniated multipurpose cleaner concentrate
Concentrate dilution ratio: 1:40
84.5 oz. J-Fill bottle; two bottles per carton
Contains such active ingredients as diethylene glycol butyl ether, 2-butoxyethanol, sodium lauryl sulfate, ammonium hydroxide, sodium xylene sulfonate
Comes in blue color and has ammonia scent
pH level: 12 (concentrate), 10.5 (use dilution)
Cleaner concentrate to be diluted and dispensed using Diversey J-Fill system
Concentrated formulations deliver excellent cleaning performance for just pennies per diluted gallon
Ammoniated glass cleaner quickly dries and leaves streak-free shine on mirrors, windows, and glass
Cuts through grease, grime, soap films, finger marks, and smoke films
Don't use on copper or brass as repeated use may discolor these surfaces
To order secondary labels, contact Diversey Customer Service at 1-800-558-2332 option 3.
Safety Data Sheet
Complete Manufacturer Specifications

Bathrooms
Glance
84.5
Chemical Active Ingredient(s)
diethylene glycol butyl ether, 2-butoxyethanol, sodium lauryl sulfate, ammonium hydroxide
Dilution Control Chemical Type
Multipurpose Cleaner
Diversey J-Fill
1:40
No
Refill
2
Ammonia
Yes
Other
Glance Multipurpose Cleaner