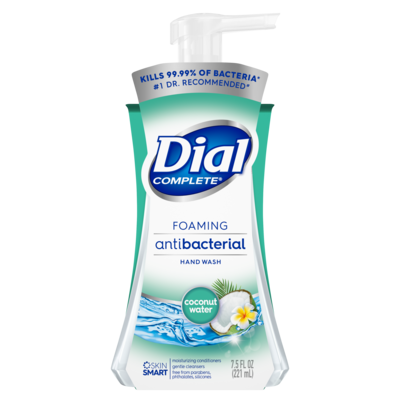 Dial Complete Foaming Hand Soap, Coconut Water, 7.5 Oz. (DIA 09316)
Dial Complete Foaming Hand Soap, Coconut Water, 7.5 Oz. (DIA 09316)
Item #: 901-09316
Model #: DIA09315
Brand: Dial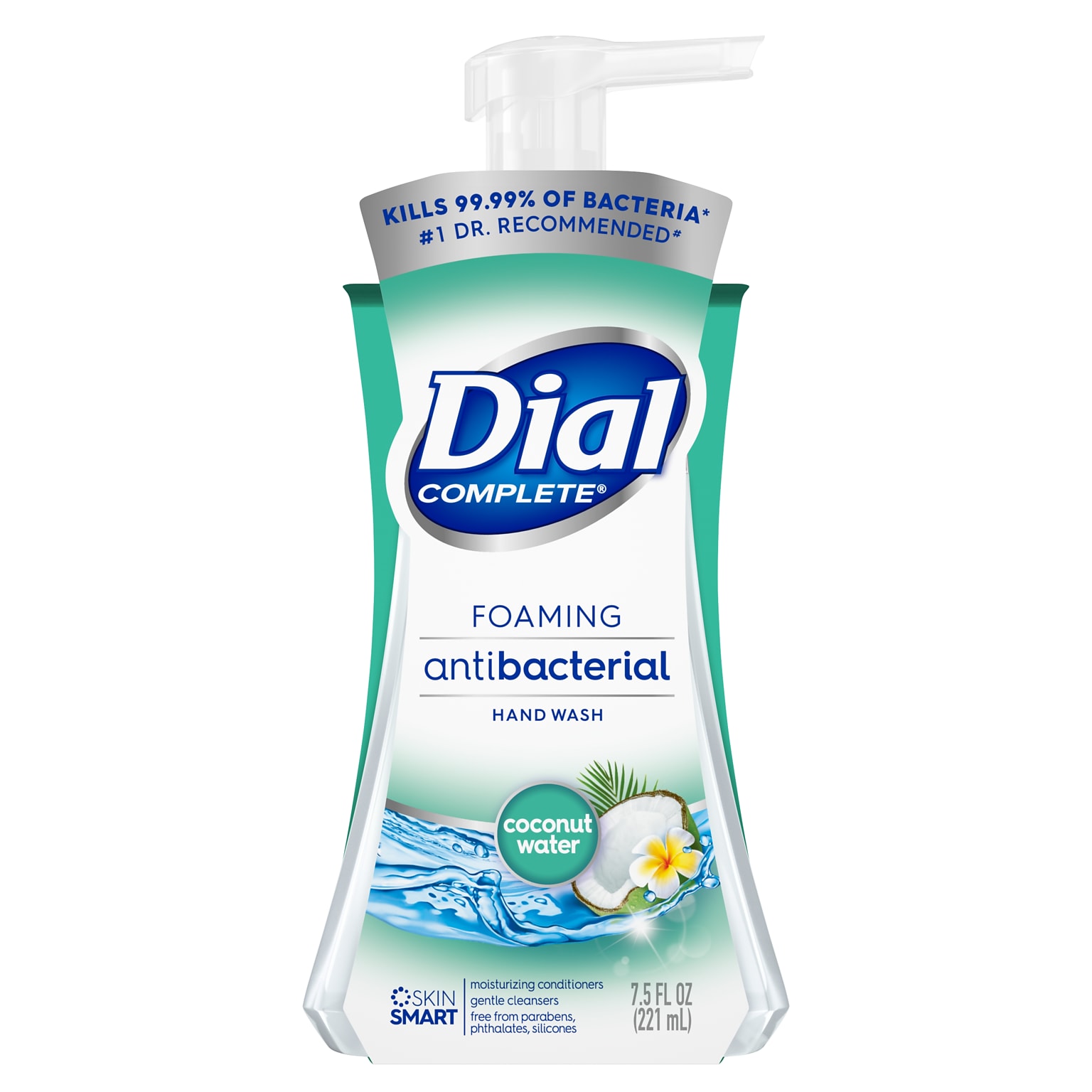 Frequently bought together
Give your hands a gentle clean with this coconut water-scented Dial Complete antibacterial foaming hand wash.
Promote a hygienic environment by placing this antibacterial hand wash near restroom sinks. A germ-killing agent destroys nearly all common microbes found around the office that cause illness and disease, and the foaming action works to moisturize the hands. Coconut water leaves hands with a refreshing scent. This 7.5-ounce bottle of Dial Complete foaming hand wash features a convenient pump dispenser, which helps the soap go directly into the hands, instead of on the counter.
Foaming soap provides an efficient way to maintain hygiene levels
Foaming soap leaves pleasant Coconut Water aroma
7.5 oz. pump bottle
Provides a high level of germ-killing action to stop spread of infection
Contains moisturizers that help prevent your hands from drying
Kills 99.9% of germs and is gentle on skin
Advanced antibacterial and antimicrobial formula is effective against staph, strep, E. coli, and Salmonella
Disease-Fighting Formula
Storing Dial Complete hand wash at your sinks encourages everyone to foster a hygienic environment. This powerful antibacterial soap effectively destroys 99.9 percent of common germs, such as salmonella and E. coli, making it essential for bathrooms and food preparation areas. Washing routinely reduces harmful microbial growth, protecting staff and clients from infection.
Moisturizing Foam
Maintain healthy skin even when your hands are frequently in contact with water. Dial Complete hand wash lathers the skin with revitalizing foam, restoring moisture to prevent dryness. Made with bamboo leaf extract and coconut water, this hydrating formula is gentle on skin and scented for freshness.
Self-Serve Dispenser
Each bottle of Dial Complete hand wash features a convenient pump dispenser, allowing individual users to administer soap with limited hand contact. The 7.5-ounce size is ideal for small businesses, but you can also stock up on refills to quickly replenish supplies.
Safety Data Sheet
Yes
Antimicrobial
Dial
221
7.5
0.06
Foaming Soap
Pump Bottle
Dispenser Not Required
Non FDA Compliant
99.9
1
Coconut
Yes
No
Fruity
Clear