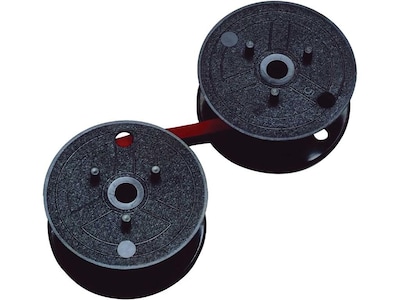 DataProducts Calculator Ribbon, Black/Red (R3197)
DataProducts Calculator Ribbon, Black/Red (R3197)
Item #: 901-893083
Model #: R3197
Brand: DataProducts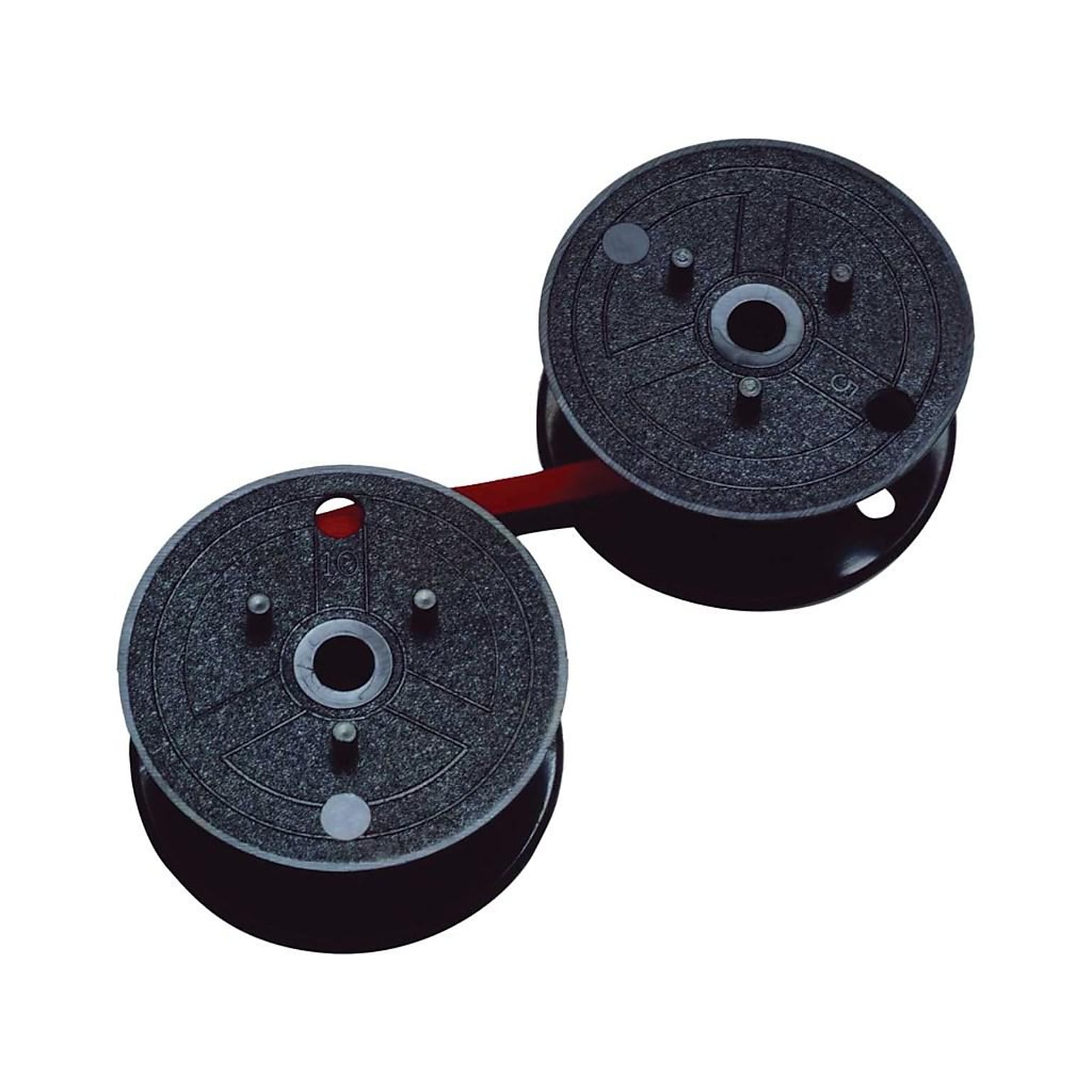 Frequently bought together
Improve the output quality of your printing calculator with DataProducts red and black nylon calculator ribbon.
Enhance your printing calculator's image transfer clarity by using this high-quality nylon calculator ribbon. Designed for optimum precision in impact printing, this ribbon consistently produces clear, legible characters on paper. This calculator ribbon contains red and black ink for separate printing needs, providing versatility. Use this DataProducts red and black nylon calculator ribbon to print calculations on a variety of calculator brands, including Canon, Sharp, Casio, and Victor.
Calculator ribbon
Compatible with: Canon CP1000, Casio DL210, Royal 100P, Sharp 1000, Victor 100
Ribbon print color: black/red
Comparable OEM ribbon: Unisys 19-2074-896
DataProducts
Calculator Accessory Type
Ribbons
F10P, F20P, F109, MP131, MP141
1.5
5
Nylon
1
Yes
Black and Red
0.1
3
This product is compatible with these printers:
Adcomp
Addo-X
Accounting Machine
P14 Model
9212
Adler
1200
1204
1210
1214 P
1224
1414 P
1600
1620
Allen R.C.
Ultra 100
Ultra 111 A
Ultra 700
Ultra 701
Ultra 702
Ultra 705
Ultra 800
2004
Anita
B&E
BMV
Burroughs/Unisys
C6000
C6203
C7000
C7200
E 2000
2000 Series
2101 E
2215
2315
3000 Series
6000 Series
Busicom
C. Itoh
20 A
20 M
30 M
40 GT
50 GT
50 P
95 S
100 S
120 D
150 S
151 S
200
200 S
250 D
250 S
450 D
1005
1505
2005
2505
Calcumatic
Canon
Canola P1411 D
CP 1012
CP 1015 D
CP 1215
F 10 P
F 20 P
F 109
MP-131
MP-141
MP-142
MP-1000
MP-1210
MP-1211
MP-1212
MP-1213
MP-1214
MP-1215
P 1230
P 1240
SV-10
SV-20
SX 110
SX 500
Casio
AL 300
AL 3000
R 1
R 3
R 7
R 11
R 12
R 101
110
Citizen
Colex
Commercial Computer
Comp-U-Label
Credible System
Crore
Denon
Diehl
Alpha-Tronic
Meritronic
Productronic
Valutronic
Digitronics
Epson
ESC
Facit
General
EC 120
EC 1206
1206 P
1213 P
1217 P
2101 P
2103 P
General Tecknika
1206 P
1213 P
1217 P
2002 P
2111 P
2112 P
Hallmark
Hermes
Precisa 1000
121
210
1213
Hitachi
Elca 46P
Elca 52P
Elca 56P
Elca 62P
KK 52 P
KK 62 P
KK 411 P
Interprex
Lago
Laston
Lloyds
E 103
E 104
E 105
E 201
E 202
E 205
Miida
1200
1213
1255
3000 Series
Molen-Schot
1220
1305
1310
1320
1330
1340
1350
Monroe
National Semiconductor
NCR
Nippon
Olivetti
U 482
U 488
U 581
U 582
481
482
483 PD
581
582
Olympia
Omron
Panasonic
JE 280 P
JE 780 P
JE 1274 P
Portaverter
Rapid Data
Rapid Printer
2000
2001
4000
Rapidprint
Remington
1204
1214
1215
1216
1217
1218
1220
1222
1224P
1240
Ricomac
1000 P
1011 P
1014 P
1220 P
1221 P
1221 PD
Royal
Award MP-12
Digital 10
Digital 12 PR
Digital XII
960 PD
1200
1205 K
1205 MK
1206 P
1212 P
Sander
Sanyo
CX 2152 P
CX 2153 P
CX 2162 DP
CX 2164 P
CY 1100 P
1406 P
1415 P
1416 P
2000 Series
2100 P
2152 P
2166 P
2412 DP
Scientific Data
Sears
Seiko
Sharp
Compet 823
Compet 824
Compet 3300
Compet 3800
CS-1165
QS-2602
QS-2604
346 P
364 P
365 P
521
523
541
552
600 Series
621
622
623
624
625
626
627
628
641
642
643
743
2000
2051
2052
2152
2153
2780
2790
3000
Singer
Smith Corona
Sundstrand
Swintec
TCA
101
102
104
120
140
202
800 SL
808 SL
TEC
Teknike
Sprinter 1213P
Sprinter 1217P
Texas Instruments
Timm
New Models
1214P
1215P
1414P
Tokheim
Toshiba
1200 P
1210
1261 P
1262 PV
Towa
920 HS
920 PM
924 HS
924 JM
926 HS
Underwood
481 PD
482
483 PD
488 PD
581
582 PD
Unicom
100 P
141 P
1000 P
1001
1010 P
1011
1220 P
1414 P
Victor
Digita
121
300
302 PD
790