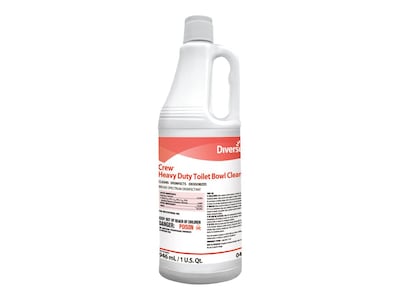 Crew Heavy Duty Toilet Bowl Cleaner, Mint Scent, 32 oz., 12/Carton (04560)
Crew Heavy Duty Toilet Bowl Cleaner, Mint Scent, 32 oz., 12/Carton (04560)
Item #: 901-198799DWC
Model #: 04560.
Brand: Crew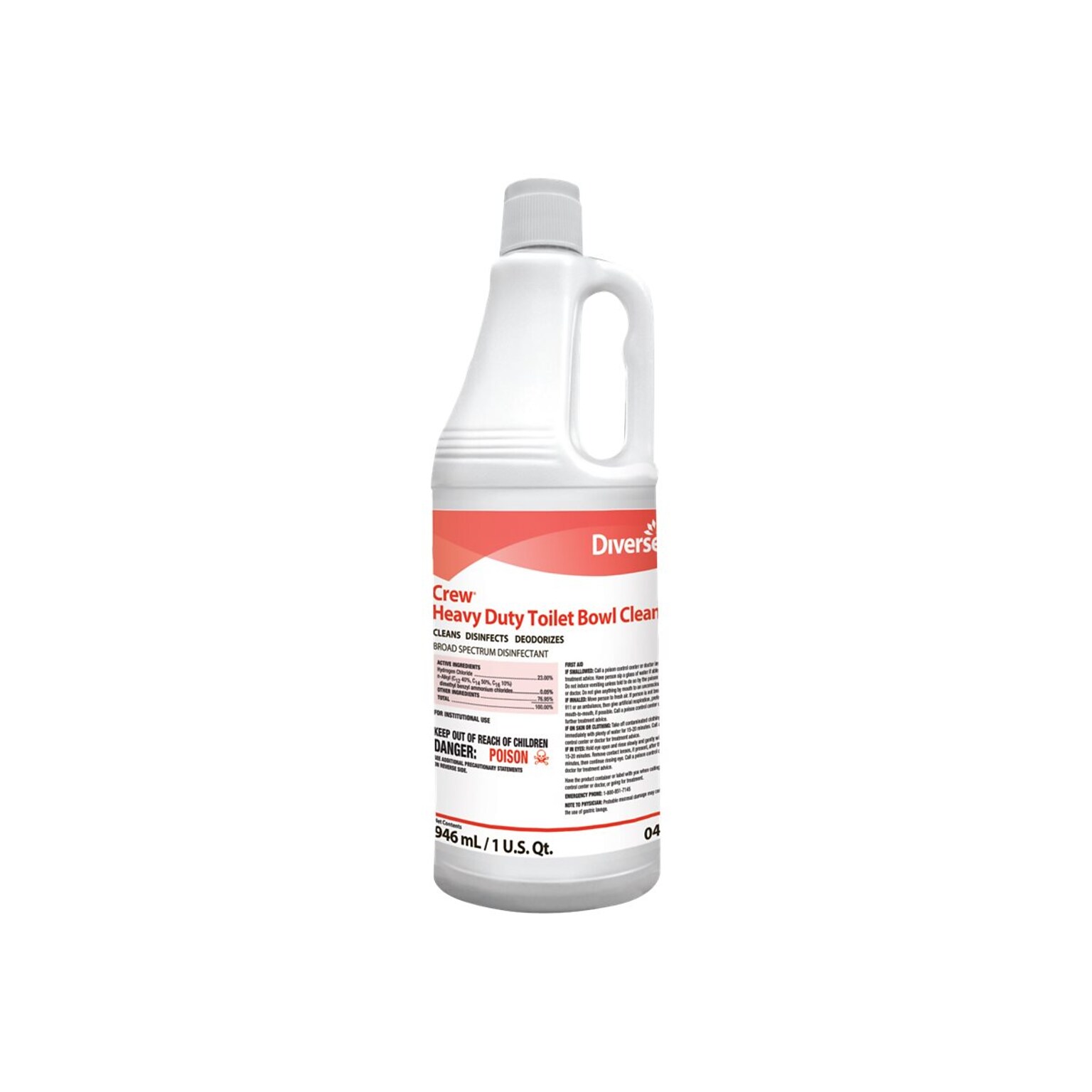 Shipping restrictions
We apologize. This item cannot be shipped to some destinations.
Please sign in to purchase by clicking the "My Account" link at the top of the page and choose your shipping destination to determine if you can purchase this item
Eliminate odors, rust stains, and other grime with this Crew heavy duty toilet bowl cleaner.
Erase stubborn buildup of lime, uric acid, and other mineral deposits with this heavy duty toilet bowl cleaner. The uniform coating allows for quick and simple cleaning, while the special formula kills bacteria, removes rust stains, and neutralizes odors. This Crew heavy duty toilet bowl cleaner has a convenient handle for easy pouring and comes in a mint scent, providing a clean, fresh smell.
Disinfects toilet bowls and urinals; minty scent leaves a pleasant aroma
32 oz. squeeze bottle
12 squeeze bottles per carton
Shelf life: one year
Included is 1 spray trigger. For additional triggers, consider purchasing SKU 819269, Impact 9.5" Spray Trigger.

Crew
Yes
32
0.25
Chemical Active Ingredient(s)
Hydrochloric Acid
Disinfecting
Liquid
Toilet & Bathroom Cleaner
Concentrated or Ready To Use
Ready to Use
Bottle
Non-Degreasing
Yes
Dispenser Not Required
Non FDA Compliant
Kill List of Bacteria, Viruses
Staphylococcus aureus, Salmonella choleraesuis, Pseudomonas aeruginosa, Human Immunodificiency Virus, HTLV-III, strain of HIV-1
600 second contact time
Heavy
No
12
Primary Active Ingredient
Other
Mint
Yes
No
Non-Sanitizing
Heavy Duty Toilet Cleaner
Toilet Bowl Cleaner
Blue
30.78