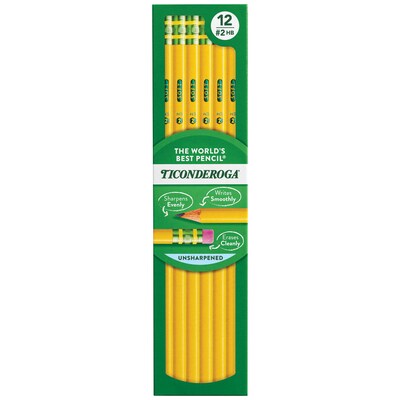 Ticonderoga The World's Best Pencil Wooden Pencil, 2.2mm, #2 Soft Lead, Dozen (X13882X)
Ticonderoga The World's Best Pencil Wooden Pencil, 2.2mm, #2 Soft Lead, Dozen (X13882X)
Item #: 901-13882
Model #: 13882
Brand: Ticonderoga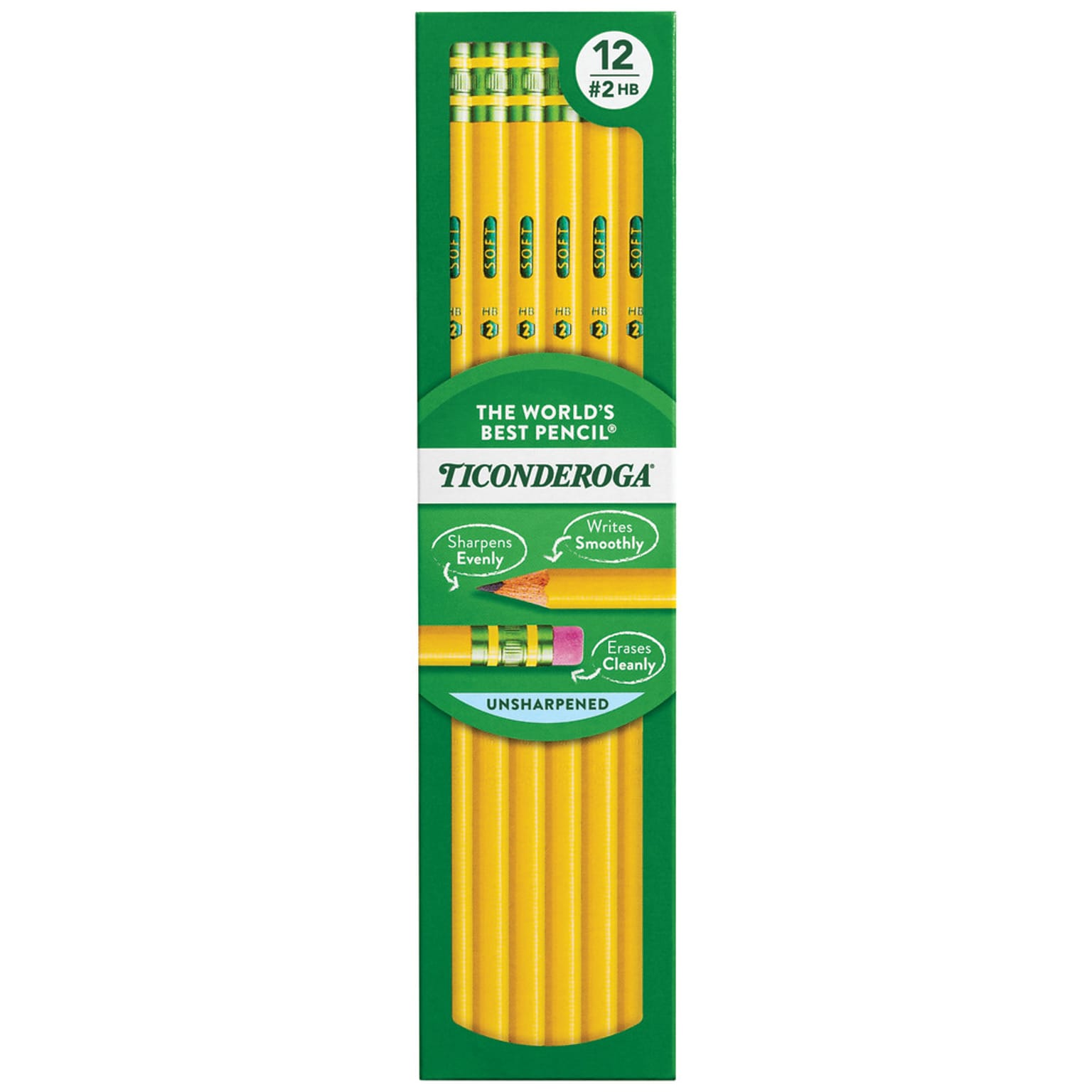 Frequently bought together
Sketch and jot down notes with accuracy with this 12-pack of Dixon Ticonderoga wood-case #2 soft yellow-barrel pencils.
Write easy-to-read notes with these Dixon Ticonderoga wood-case #2 soft, yellow-barrel pencils. These pencils are sold in a pack of 12, which is ideal for busy offices and classrooms, and the solid graphite core delivers a smooth performance and easy-to-read text. These Dixon Ticonderoga wood-case pencils have a latex-free eraser to make it easy to correct mistakes on paper.
High-quality wooden pencils
This pencil has No. 2 lead that resists breakage for smooth writing
This smooth-writing quality pencil features the classic yellow hexagonal shape
Features a soft lead for smooth, polished writing
Pencils come in pack of 12 and can replace pens during many common work-related tasks or projects
Top-quality, latex-free eraser provides easy, clean corrections

Dixon Ticonderoga #2 pencils are standard number 2 soft-lead pencils that are comfortable to grasp. They are tipped with smudge-free rubber erasers and are easy to sharpen. These writing implements are ideal for filling out standardized forms that must be filled out in pencil as well as for general office use.

Ease of Use
Dixon Ticonderoga #2 pencils are easy to sharpen with a regular or an electric pencil sharpener. They feature traditional hexagonal yellow cedar barrels that are easy to grasp and hold.

Clear Writing
The soft lead in each Dixon Ticonderoga #2 pencil writes clearly and is just the right hardness for most common uses. When you need to correct something, you can just use the attached latex-free rubber eraser.

Safe and Convenient
Dixon Ticonderoga #2 pencils are certified nontoxic by the PMA. They are packaged in convenient packs of one dozen, so order a few packs to make sure you always have pencils in your office when you need them.
Wood
Ticonderoga
Non-toxic, latex-free eraser
Black
Graphite
Soft
No. 2
2.2mm
Dozen
Wooden
Unsharpened
Yes
Nonrefillable
No
Ticonderoga The World's Best