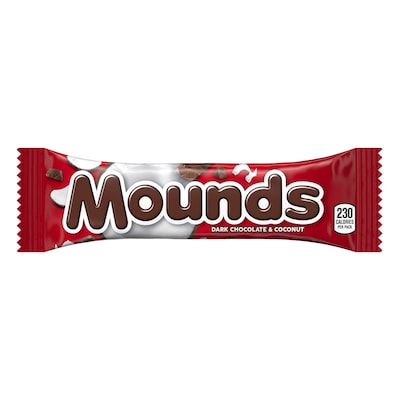 Mounds Coconut Dark Chocolate Candy Bar, 1.75 oz., 36/Box (HEC00310)
Mounds Coconut Dark Chocolate Candy Bar, 1.75 oz., 36/Box (HEC00310)
Item #: 901-903108
Model #: 00310
Brand: Mounds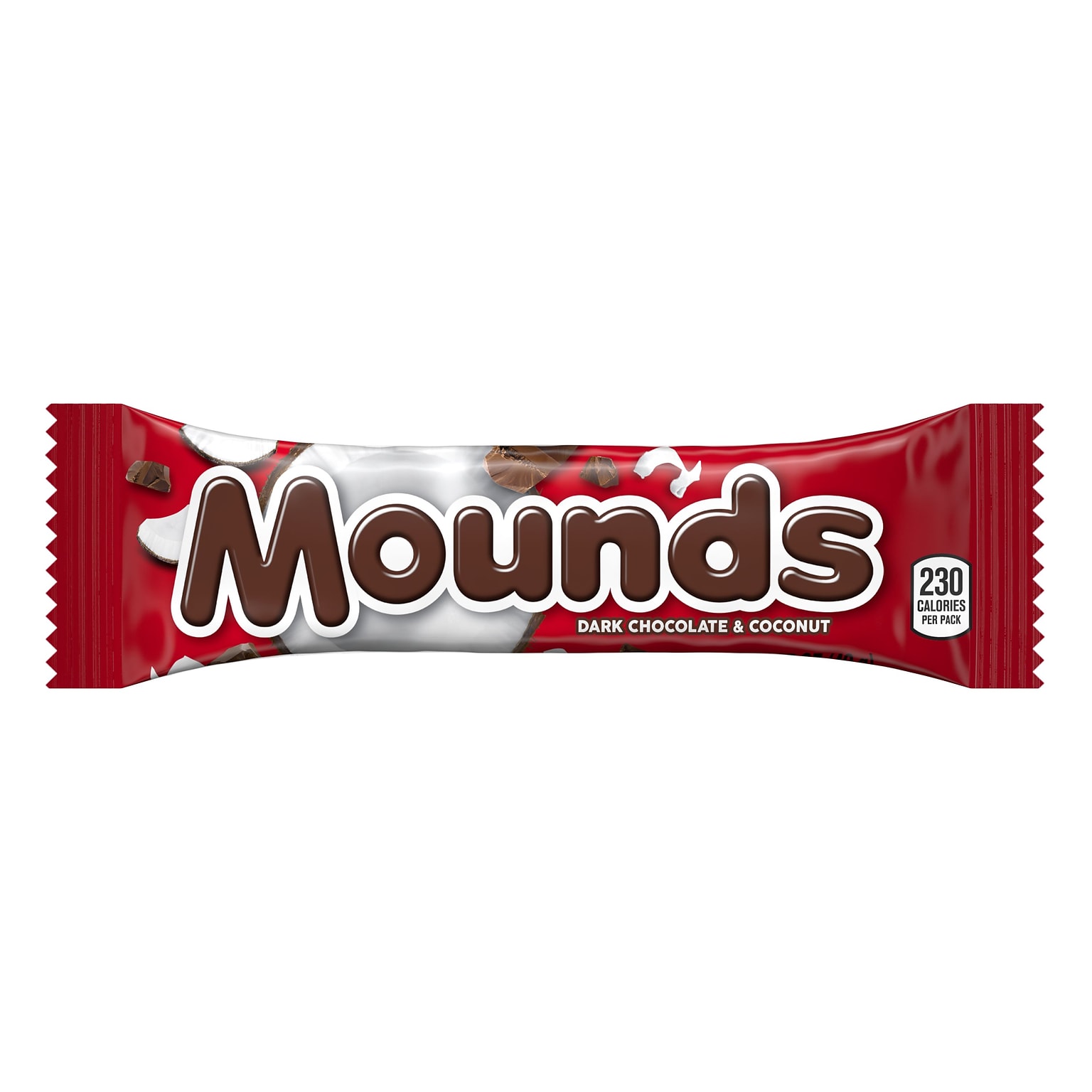 Frequently bought together
Escape from your daily work routine with a sweet snack.
MOUNDS Candy Bars are perfect for sweetening up the 9 to 5, whether you're buying bulk candy for the office or just your own desk drawer.
Dark chocolate and coconut candy bar that gives you a tropical escape from everyday life and is a unique addition to your baked goods
A gluten-free, kosher and full-size bar of dark chocolate and coconut that is individually wrapped
Contains one (1) 1.75-ounce MOUNDS dark chocolate and coconut full-size candy bar
Sweet coconut covered in rich dark chocolate that takes you to your own kind of paradise for some "me time"
Revamp your brownie recipe and other desserts with added chunks of MOUNDS dark chocolate and coconut bars
Keep It CloseKeep MOUNDS Candy Bars in your office break room for everyday snacking.
For your next trade show, skip the candy dish and offer guests MOUNDS Candy Bars instead!
Instead of bringing donuts to the office, bring a pack of these bulk chocolate bars!
Pass around the tropical flavor of MOUNDS dark chocolate and coconut candy bars with friends, family, coworkers and everyone in between. Delivered to you as a full-size sweet, they pack a full tropical flavor. The sweet taste of coconut drenched in rich dark chocolate will help you unwrap and unwind wherever you are. With the unique combination of ingredients, MOUNDS candy bars deliver the feeling of carefree pleasure. Slip a few into your lunchbox, keep a handful in your purse or send the kids off to school with a tasty treat. The regular-size sweet is also great to fill up your candy bowls at home. They even make great holiday candies no matter the season. While the regular-size bar of dark chocolate and coconut is "indescribably delicious" on its own, you can also chop it up, adding it to your baked goods. Sprinkle MOUNDS candy pieces into your brownie mixture for a coconutty surprise with each bite or on top of cupcakes, ice cream and other desserts.
No
Mounds
230
Coconut
Full Size
Dark
Contains Nuts
Contains Dairy
No
Coconut
Yes
Individually Wrapped
Yes
No
1.75
Number of Chocolates Included
36
Everyday
36
Box
No
Candy Bar