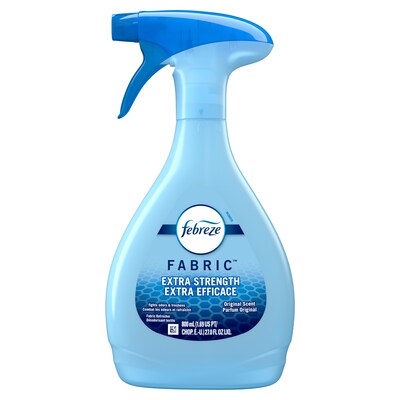 Febreze Extra Strength Fabric Odor-Fighting Refresher Spray, Original Scent, 27 fl oz. (19744)
Febreze Extra Strength Fabric Odor-Fighting Refresher Spray, Original Scent, 27 fl oz. (19744)
Item #: 901-908654
Model #: 19744
Brand: Febreze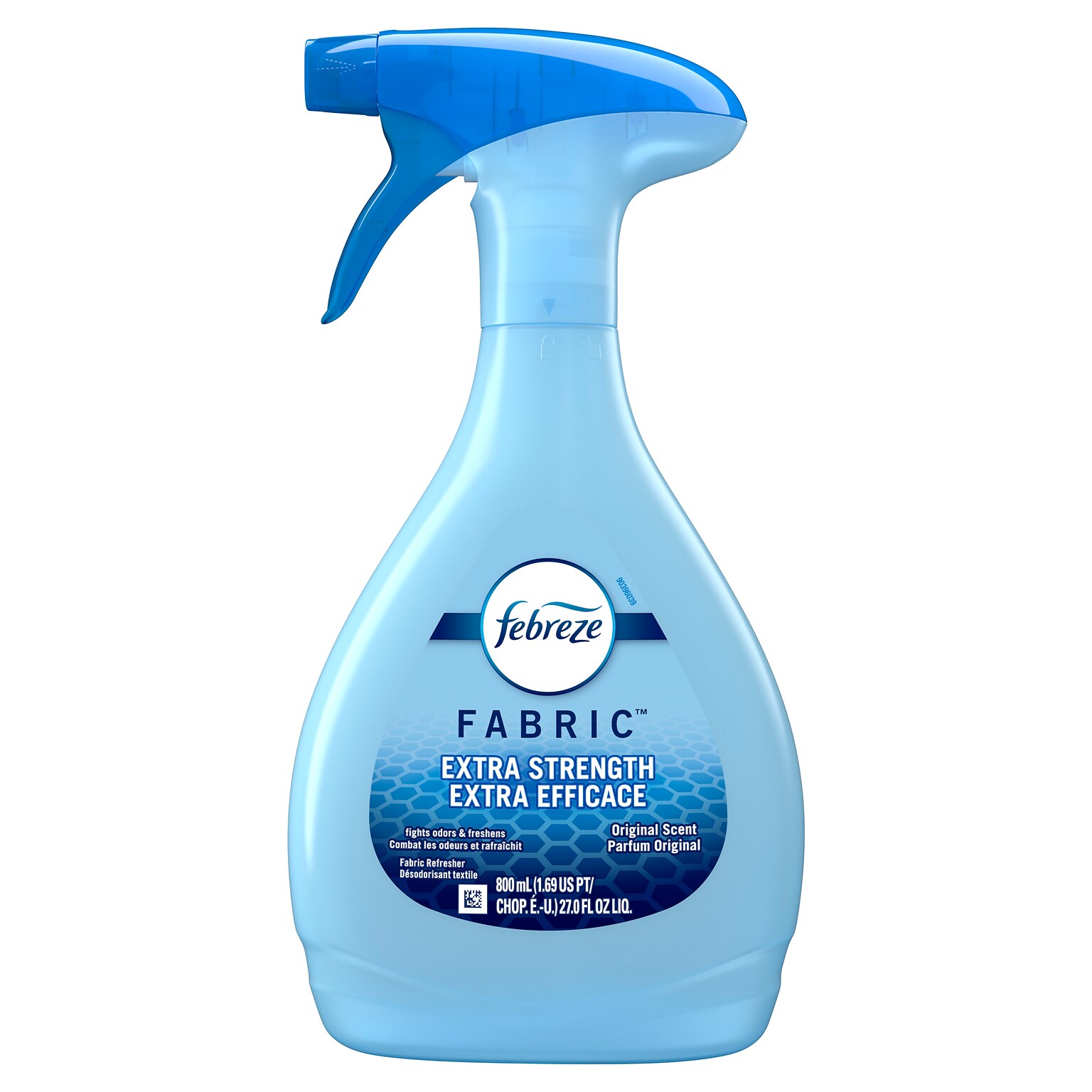 Frequently bought together
Leave your rooms mildly scented with this Febreze Fabric Refresher Spray - it fights odors from both soft and hard fabrics including off furniture and carpets.
Got funked-up fabrics" Hint: You probably do… because everyday odors love to soak into your household fabrics. fight those pesky odors with a quick spray-down of Febreze Fabric Refresher. It's your go-to fabric spray for freshening up all the hard-to-wash fabrics around your home like sofas, that quilt from Grandma, and any adorable throw pillows (oh, and a whole lot more). Simply spray until fabric is damp, let dry, and enjoy living stink-free. Looking for an easy way to continuously fight odor" Try a Febreze Plug Air Freshener for hours of pluggable freshness in your favorite (or stinkiest) rooms.
Doesn't just mask, fights odors
Febreze FABRIC (formerly Febreze Fabric Refresher) fights odors embedded in fabrics and other soft surfaces, leaving a light, fresh scent
Perfect for hard-to-wash fabrics such as clothing, upholstery, carpets, and window treatments (DO NOT use on leather, suede, silk, or fabrics that may water spot)
We do not use phthalates, formaldehyde or flammable propellants as ingredients when we make Febreze
Febreze Fabric Refresher Spray, Lightly Scented, 27 oz. (19744) is a light and airy spray refresher that can be used on carpets, bedding, clothing, upholstery, rugs, and more. It works well both at home and car. No matter where you find fusty or smelly fabric, Febreze refresher spray will Fight the odors quickly without leaving a heavy residue of its scent. This spray is a different type of product than a typical air freshener since it is designed only to help with fabric odors. This product sprays out a drizzle of liquid that settles into the fabric and dries quickly. This product is nearly safe to use on all fabric surfaces; odors fade away as the spray dries. Also, there isn't a scent left of the product nor any bad odor. It is a perfect addition for those who don't like heavy scents.
Air Freshener & Deodorizer Dispensing Type
Handheld
Air Freshener & Deodorizer Form Factor
Spray
Air Freshener & Deodorizer Type
Deodorizer
Fabric
Febreze
798.50
27
0.84
0.21
Concentrated or Ready To Use
Ready to Use
No
1
No Power Source Require
Fresh
Yes
No
Clean
Extra Strength
Clear