Custom-Printed Envelopes
Read more +
Custom envelopes are a cost-effective way to make a positive first impression. When customers and business prospects see your logo and contact information on incoming mailings, they can prioritize bill payments and invitations accordingly. Printed envelopes come in a variety of sizes to accommodate standard-sized marketing materials, reply cards, and catalogs.
Promote your brand effectively with custom envelopes
Reach out to your customer base with clean and simple printed envelopes. They work well for everyday correspondence, mass mailings, and as gift certificate holders. Security envelopes keep unauthorized eyes from peeking at confidential documents and sensitive materials. Pre-printed insurance claim envelopes feature convenient address windows, eliminating the need for rolls of mailing labels. Ensure your marketing materials arrive in pristine condition with business envelopes designed just for catalogs and over-sized items.
Choose from dozens of custom printed envelope designs
Quill offers dozens of pre-designed envelope templates featuring hundreds of stock logo options. If you prefer a more personalized touch, upload your own logo design and create custom printed envelope layouts using the advanced design tool. Other options include a range of paper colors, window or windowless designs, and your choice of sealing materials. Once your custom design is set to go, simply proof the design, choose the desired quantity, and then send it to the Quill printing experts to handle the rest. Businesses can stock up and save even more while ensuring mailing essentials never run low with bulk envelope packs.
Boost your marketing potential with matching custom products
Along with custom envelopes, you can spread your brand's message even further with a range of matching promotional products. These little extras work well as trade show giveaways and loyal customer incentives.
Custom pens. Durable writing instruments keep your brand fresh in customers' minds.
Personalized magnets. Display key contact information where it's regularly seen.
Brochures and flyers. Full-color designs give customers a quick rundown of your products and services.
Sticky notes. Share notes and phone messages that double as marketing tools.
Presentation folders. Cover designs prominently feature your company's information and logo.
Greeting cards. Send personalized notes to customers on their birthdays and during holiday promotions.
Choose from our large selection of print options and designs.
Read more +
Dozens of standard design options and nearly 300 stock logos. 1-color or 2-color, security, window and sealing options.
Available in No. 10, No. 9 and reply envelopes, as well as claim, catalog, and stationery envelope options.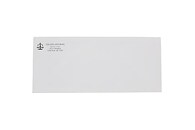 #10 Business Envelopes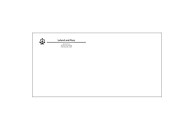 #9 Business Envelopes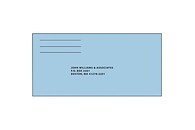 Business Reply Envelopes
Insurance Claim Envelopes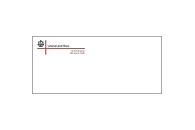 Stationery Envelopes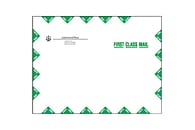 Catalog Envelopes