Safety Resource Center
Read more +
No matter what business you're in, workplace safety is always a top priority. To help you create a safer, more productive workplace and stay better informed, we're proud to introduce our new Safety Resource Center.
Take a look at our helpful product guides and informative safety articles to get the information you need – and then shop our assortment of 20,000 safety products to get the essentials that will protect your business and keep associates safe.
Latest safety news.
view news
State of California — there has been a mandatory change to your state labor law poster. The California Pregnancy Disability/CFRA Leave poster has been updated to include information on employees providing advance notice for foreseeable events such as the expected birth of a child or a planned medical treatment. In addition, a new section explains additional rights under the California Family Rights Act (CFRA). New posters available for shipping May 2, 2016.
shop now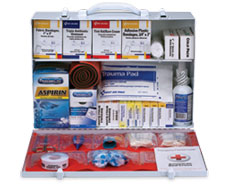 New guidelines for workplace first aid kits go into effect on July 1st
Make sure your organization has all the recommended supplies.
learn more
---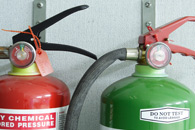 Learn more about the classification system that identifies which extinguisher should be used on specific types of fires.
learn more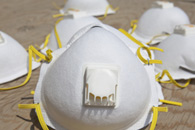 The National Institute of Occupational Safety & Health (NIOSH) has rated respirators according to what and how much they filter out.
learn more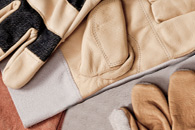 Simple guidelines that will help you choose the appropriate work gloves for your associates.
learn more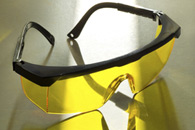 Glasses or goggles? Clear lenses or color? Learn more to make sure every associate has the right eye protection.
learn more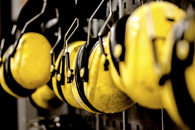 Guard against noise-induced hearing loss with the protection that's just right for your work environment.
learn more
---
---