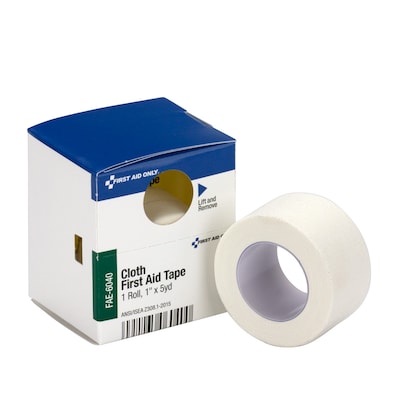 First Aid Only SmartCompliance Refill Cloth First Aid Tape, 1"X 5 Yd. (FAE-6040)
First Aid Only SmartCompliance Refill Cloth First Aid Tape, 1"X 5 Yd. (FAE-6040)
Item #: 901-434059
Model #: FAE-6040
Brand: SmartCompliance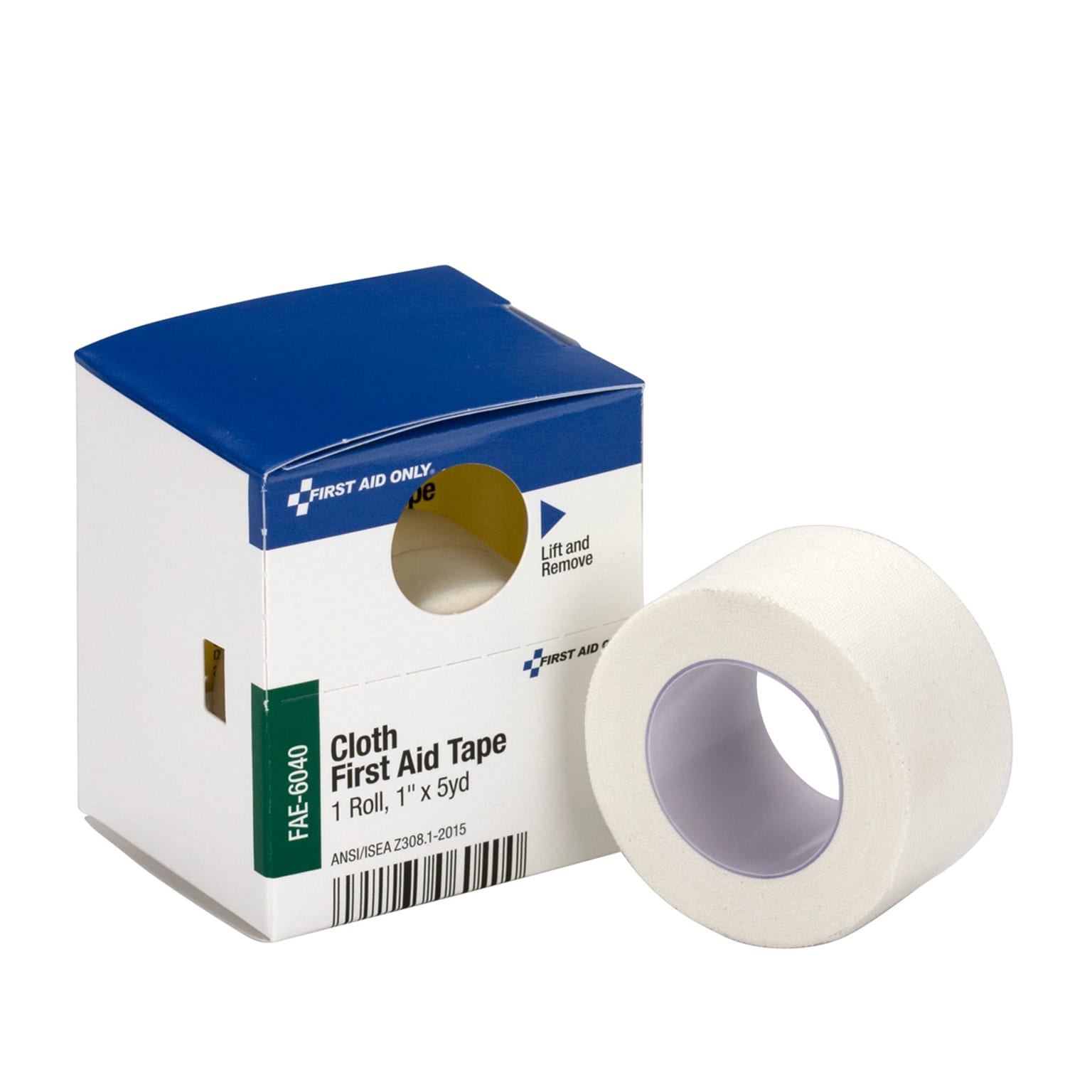 Frequently bought together
SmartCompliance Refill with 1, 1/2" x 10yd First Aid Tape per box
SmartCompliance Refill 1"X5 Yd. Cloth First Aid Tape, 1 Per Box
SmartCompliance Refill keeps supplies organized and stocked with the SmartTab ezRefill system
SmartCompliance refill is for First Aid Only part numbers 1300-FAE-0103, 1301-FAE-0103 and 1350-FAE-0103.
Durable but breathable tape holds bandages or dressings in place
Easy to remove without pain or shredding of the tape
Hypoallergenic reducing the chances of skin irritation
Missing a refill box in your SmartCompliance First Aid Cabinet" Check the schematics in the back of your First Aid Only SmartCompliance cabinet to help select the right refill to order for your cabinet.
Perfect as a first aid refill or standalone.
The SmartCompliance refill system for reordering and restocking your First Aid cabinet revolutionizes replenishment. It is quick, easy, and cost effective. As supplies are used, SmartTab ezRefill reminder tabs notify you when it is time to reorder supplies and puts the reorder information at your fingertips. The SmartCompliance Insert Maps also allow you to customize your cabinet to meet your specific first aid needs. SmartCompliance Refill with 1, 1/2" x 10yd First Aid Tape per box. The paper tape is durable but breathable and holds bandages in place or secures other dressings that mold to body contours. The adhesive keeps the tape securely in place and is easy to remove without pain or shredding of the tape. The adhesive reduces the chances of skin irritation. This refill is used in First Aid Only SmartCompliance cabinets: 1300-FAE-0103, 1301-FAE-0103 and 1350-FAE-0103
Adhesive Tape Length (Yards)
5
Cloth
Adhesive Tape Width (Inches)
1
SmartCompliance
White